Getting to "TENBOU Park" with kids!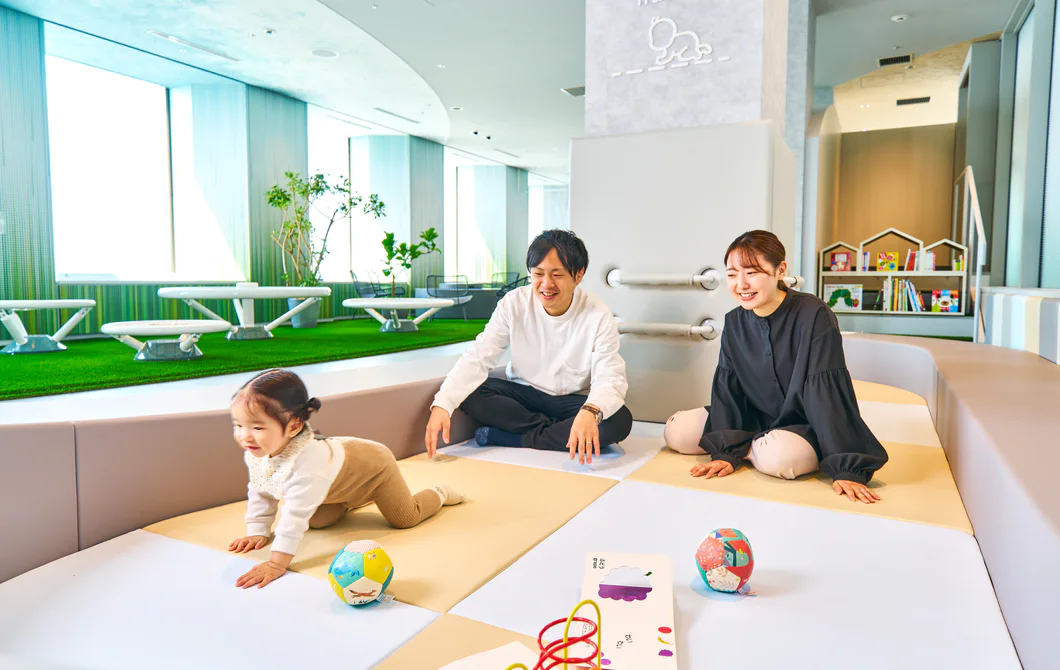 Getting to "TENBOU Park" with kids!
"Sunshine City 60 Observatory TENBOU Park" has transformed into a sky park for visitors of all ages. It's a family-friendly visiting spot on rainy days, hot days, cold days, and every day. Here are some highlights of your visit with your family.
A sky park surrounded by magnificent sky and greenery.
TENBOU Park is a sky park located on the rooftop of Sunshine 60. It's your perfect destination for relaxation; it boasts scenic views of the panoramic vistas of the sky and greenery. It welcomes visitors of all ages. Let's take a look at the attractions of the facility first.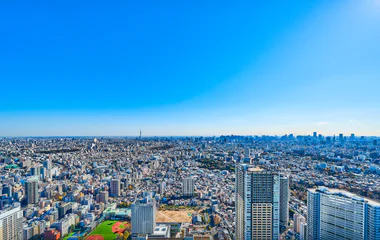 An open space with an extraordinary mood
The biggest attraction is the panoramic view of Tokyo 251m up from the city center! It's an utmost indulgence in the sky with different faces at different times with different weather conditions. Take a seat at the window-side swing, designed for two, and you'll feel like you're flying! The event space is home to various events, such as anime events, mascot events, and art exhibitions. We aim to be a facility full of fun at all times.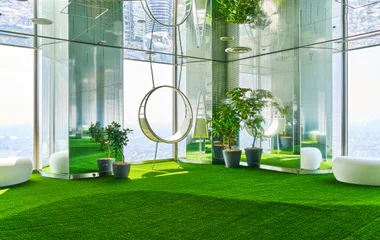 Relaxation through stimulations of all five senses
The observation deck of TENBOU Park is an epoch-making lawn like a garden. While the little ones are playing around on the lawn, parents can sit back with the soothing, refreshing aroma and natural background music. Sit back while watching your kid laughing and having fun. It's definitely a wonderful experience away from all hustles and bustles.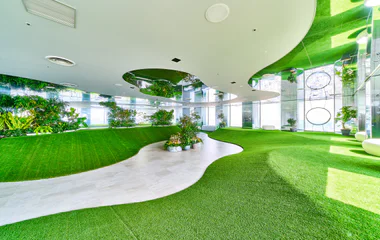 A break time at "Tenbou-Park CAFE"
Located inside TENBOU Park, the clean and peaceful interior of "Tenbou-Park CAFE" resembles the image of fluffy clouds. There are chairs and tables in various shapes fitting a nice break time with your kid. The café is glad to offer well-curated cuisine, exclusive exceptional desserts, and aromatic coffee prepared by our premium coffee maker. It's caring to families as it also provides baby foods. Be soothed by a coffee moment with the panoramic view of Tokyo.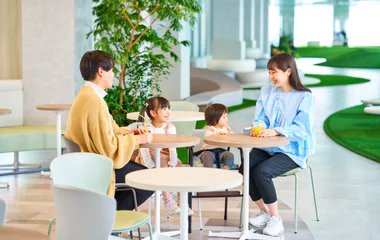 Striking our very best for your pleasant visit
TENBOU Park strikes its best for visitors of all ages. It's a family-friendly destination and here are some highlights.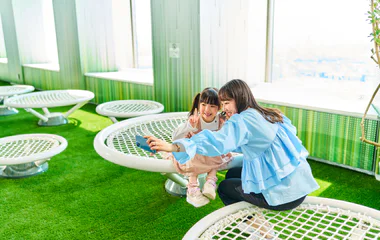 Enjoy the growth of kids
At TENBOU Park, the Crawl Space is designed for babies who started to explore the world. Larger toddlers can play around on our lawn, socialize and spot out planes through the big windows.
Swaying nets, and window-side swings…there are plenty of options to enjoy. Also, check out anime and mascot events in different periods! Don't miss them!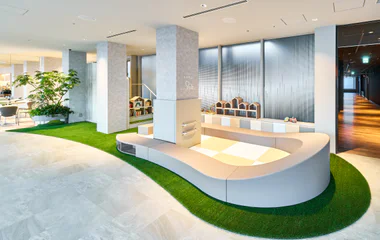 Safe, secure facilities for babies
The baby room (nursery) of TENBOU Park is equipped with a diaper-changing table and nursery rooms for peaceful visits of families. Sunshine City also has free strollers for rental and visitors can carry their stroller in their journey.
(*)

The quantity of rental strollers is limited.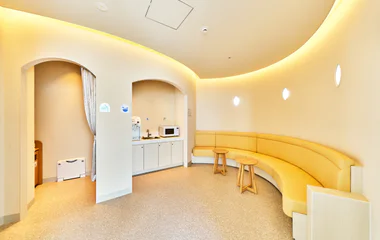 No worries about the weather, no worries about the crazy runs!
TENBOU Park is the perfect holiday destination on rainy days, hot days, and cold days when you don't feel like going outside. You don't have to worry about the crazy runs of excited kids as there are no cars. Just sit back and enjoy the precious moment with your loved ones.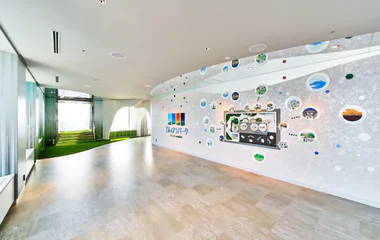 Carry on foods and beverages on weekdays! A petit picnic at the heart of the city!
Visitors can bring food and beverage to the observatory on weekdays from 11:30 am to 2:00 pm. The park has a picnic area so you can spread out your picnic sheet and enjoy our lawn- it's your natural open seating.
(*)

Contact our observatory (03-5944-8960) for more information.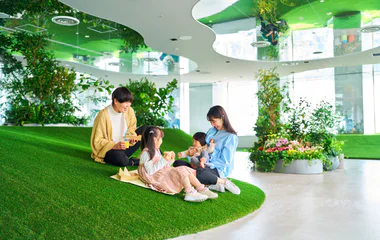 Peeping into the aquarium from the observatory?!
Just get super close to the window northeast of the TENBOU Park and you can see the Sunshine Aquarium, it looks like a miniature! If you were lucky enough, you may see some lovely sea lions and penguins swimming at the "Marine Garden", the outside area of the aquarium.
Loaded with belongings? No worries!
We understand it's vitally important to make facilities easily assessable especially when you are out with your family with a huge number of bags. TENBOU Park, located in Sunshine 60, is directly linked to Higashi Ikebukuro Station so you don't have to worry about the weather at all!
Alternatively, take the "IKEBUS" (electric bus) from Ikebukuro station- the park is just within reach. If you are driving here, park in the basement parking lot of Sunshine City, and you can then go up to the observatory right there.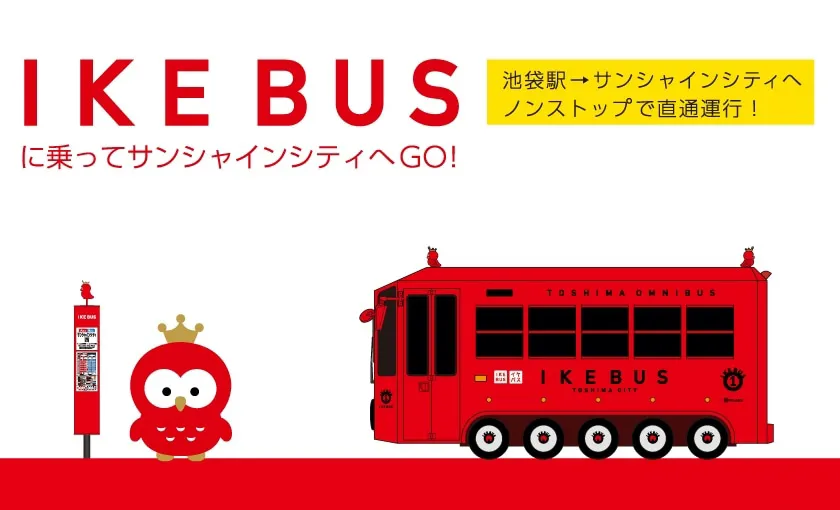 Enjoy your holiday at Sunshine City to the max!
TENBOU Park is located in Sunshine City, one of the largest commercial complexes in Japan, so you can spend an entire day here! Here are some recommended spots to stop by when you go to TENBOU Park with your family on your day off.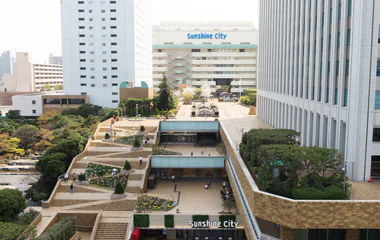 Sunshine Aquarium- an aquarium for all
Meet with marine animals at "Sunshine Aquarium"- penguins, small-clawed otters, and sea lions. It is easily accessible from TENBOU Park!
The highlight is, in fact, the outdoor area called "Marine Garden" at which you can observe the animals from interesting angles, such as the "Sky Penguin" where Cape penguins look like they are flapping their wings flying, as well as the "Sunshine Aqua Ring" where you can see sea lions swimming overhead as if they are dancing in the sky. It's a wonderland for all!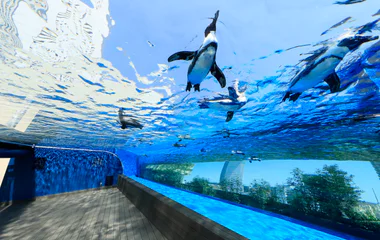 Full of family-friendly restaurants
There is a Tenbou-Park CAFE at TENBOU Park, and together with the huge number of dining options at Sunshine City, it's a paradise for families. There are also restaurants with kid's space and popular kid menus.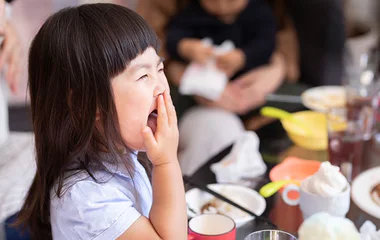 Sunshine Plaza- the perfect strolling path for you
"Sunshine Plaza ~Sunshine Garden~" is naturally decorated with seasonal flowers so you can take a break on the benches and enjoy a refreshing stroll. It's an open space, thus a perfect place for kids to run around. Sometimes, there are special events like flea markets, traditional bon dance performances, and lines of pop-up stores!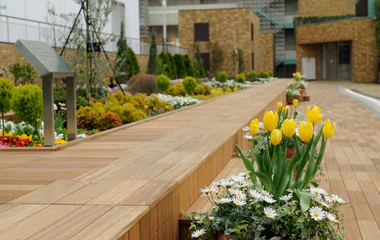 I don't want to miss shopping!
Alpa is located in Sunshine City, it's designed for shoppers with clothes, toys, and kid's items, it never fails to amaze them. While moms are busy shopping, kids, and dads can also have fun in other areas in inside Sunshine City.