Recommended night course
Recommended times 18:00-22:00
A special course showcasing all the charm of Susnshine City at night.
Ideal for visiting Sunshine City after 6 pm.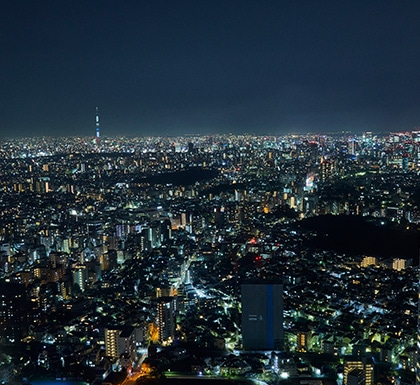 Course Schedule
1

Taste the atmosphere of old Japan in NAMJATOWN.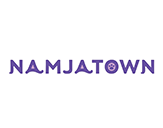 NAMJATOWN
NAMJATOWN is made up of 3 towns. The new and lively, Western-styled town where you can play various games[Dokkingham Plaza]. The old Japanese town from the Showa period spread [FUKUBUKURO 7 Chome Shopping Street]. The land haunted by MONONOKEs [MONONOKE Unnumbered Plot].
Business hours
10 AM to 10 PM
(No entry after 9 PM)
Time required
Approx. 1 to 2 hours
Budget
Admission fee: 500 yen per adult
Location
World Import Mart Bldg. 2F
2

While on your way to the Observatory from NAMJATOWN pick up some souvenirs in one of the alpa shops.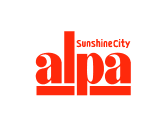 alpa
alpa specialty shops are located from B1 to 3F. With approximately 180 shops in a wide range of genres, it's a perfect place to shop for the whole family!
| | |
| --- | --- |
| Business hours | 10 AM to 8 PM |
| Location | Sunshine City alpa specialty shops |
3

Enjoy a slightly late dinner and a beer. Since the cafe also serves as a tourist information point, you can inquire about sightseeing spots for the following day♪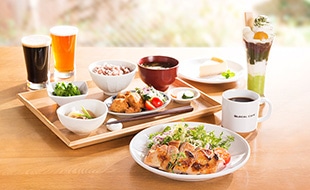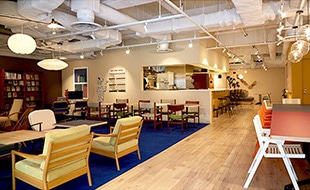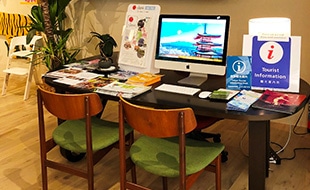 A cafe for making new discoveries and encounters. GLOCAL CAFE wants to be a place where people can connect with each other through meals and events across regional and national boundaries.
"Japanese food" which deftly incorporates various elements form all over the world is the perfect example of Glocal Cafe! Enjoy hand-made dishes from seasonal ingredients designed to nurture both the spirit and the body. Together with your meal, taste one of their craft beers from different corners of the world.
Additionally, the cafe was the first in Ikebukuro to be certified Category 3 (the highest) in the foreign tourist information certification system by the Japan National Tourism Organization (JNTO). It also serves as a cafe-styled tourist information point offering tourist information to foreigners.
4

Night view from the Observatory(Temporarily closed)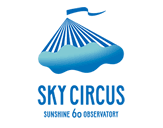 SKY CIRCUS Sunshine60 Observatory(Temporarily closed)
Created under the concept of SKY CIRCUS, the observatory, comprised of 7 zones, has evolved from a viewing-only platform into a hands-on platform!
5

Enjoy a magical atmosphere at Sunshine Village.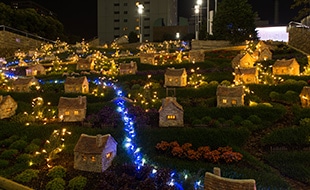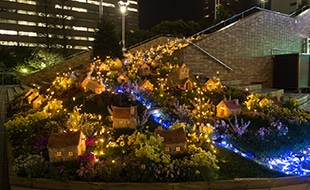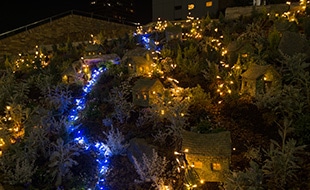 "Sunshine Village" features miniature replicas of houses arranged on the Spanish Steps. It is made up of the 6 areas of "village," "town," "pasture," "forest of life," "sacred forest" and "summit" so that, as you climb up, the scenery changes from city to countryside. Amid interconnecting rivers and houses with diverse personalities, you will feel as if inside a unique, mythical world.