Your perfect romantic getaway! "TENBOU Park" for dates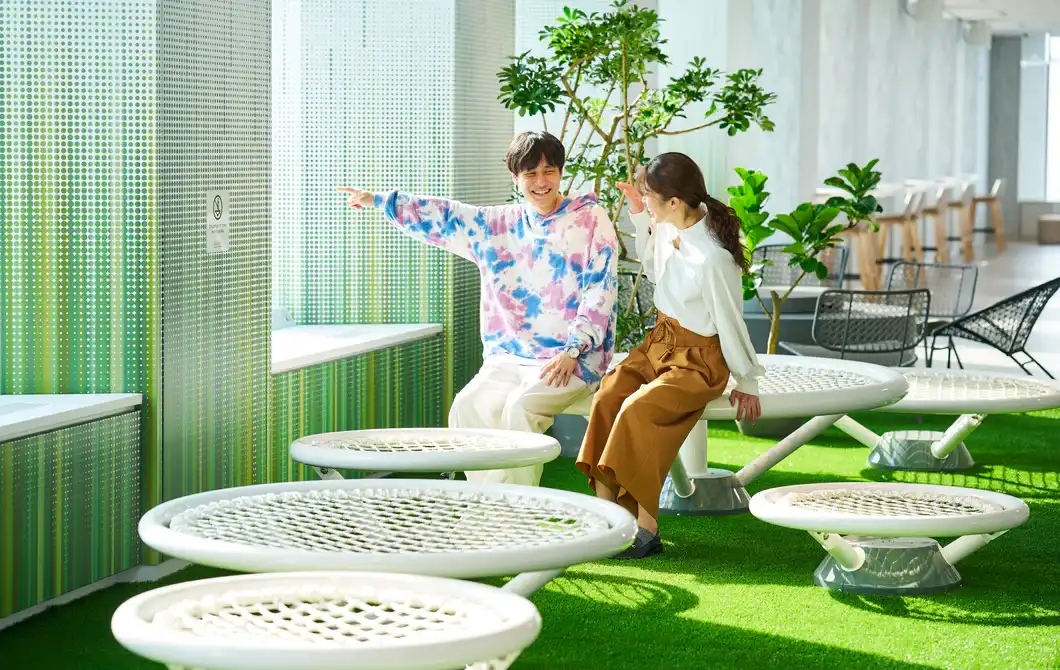 Your perfect romantic getaway! "TENBOU Park" for dates
"Sunshine City 60 Observatory TENBOU Park" has transformed into a sky park for visitors of all ages while at night, it's sophisticated as a dating spot. The starry sky and spectacular night views do take your dates to new heights!
Here are some attractions of TENBOU Park as a dating spot.
A romantic moment surrounded by spectacular stars
In the daytime, the observatory is an open space with an azure sky and greenish lawn while at night, it's a romantic spot. Let the place redefine romance and create great memories for you!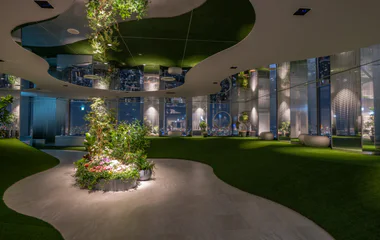 Proudly present the panoramic view of Tokyo
251m up above the city center, TENBOU Park is an observatory at a relatively high altitude in the 23 wards of Tokyo. With almost no high buildings blocking the view, the 360-degree night view of Tokyo is undoubtedly difficult to forget. In addition to tourist hotspots such as Tokyo Tower and Tokyo Skytree, the skyscrapers of Shinjuku, Roppongi Hills, and expressways with automobiles coming and going…the glittering view is picturesque! One of the attractions of TENBOU Park is that you can enjoy the lights of the planes heading to and departing from the nearby Haneda Airport.
The moon view at Sunshine 60 Observatory is approved as one of the "100 great moon views in Japan". Be amazed by the collaboration between the night view and the spectacular moon. "TENBOU PARK" also organizes various astronomical events with different themes throughout the year- don't miss these explorations!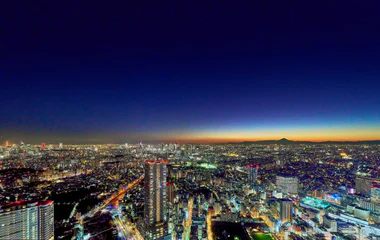 A soothing destination with stimulations of all five senses
TENBOU Park is an observation deck themed "Your lovely park 365 days a year". With a lawn and greenery, the heart-soothing colors simply bring you true relaxation.
At dusk, the lighting goes dimmer with the refreshing floral aroma, along with heart-soothing background music. Everything is for the constitution of sophisticated pleasure. The indoor area shelter visitors from rain so it's your perfect destination at all times.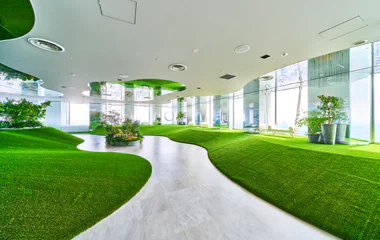 Plenty of tasteful, romantic spots to enjoy
TENBOU Park is home to a huge number of tasteful, romantic spots. Here are some tips for those who come with your important one!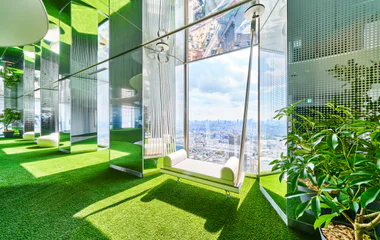 The excitement starts with the elevator journey!
Have you ever imagined you can be this excited taking an elevator? The exclusive elevator for TENBOU Park brings visitors from the basement (B1/F) of Sunshine City straight to the observatory. The higher the elevator goes, the dimmer the light, and you are just more fascinated by the upcoming wonders.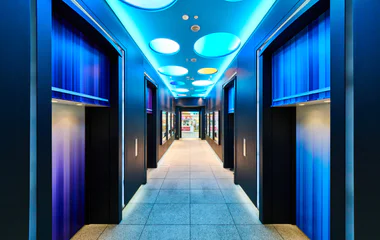 True, real relaxation on the lawn
The TENBOU-Hill in the complex is an observation deck with an epoch-making lawn. You can spend a relaxing moment while lying down on the premium soft lawn. The communication between you and your important one would definitely be livelier in such a romantic spot.
Or you can be seated on the window-side swing, designed for two, for epic night views while you two are like floating up the sky.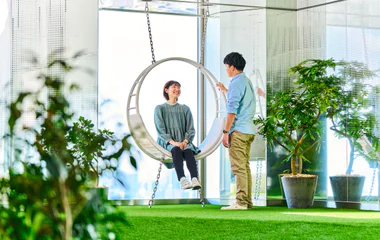 Social media-worthy photo spot
At TENBOU-PARK, you'll find photo spots available only here, with the panoramic view of Tokyo from the observatory as your backdrop. At a photo spot that brings you right up close to the window, take fantastic shots of outside scenery reflected in the mosaic-like mirror, from a thrilling vantage point 251 meters above sea level.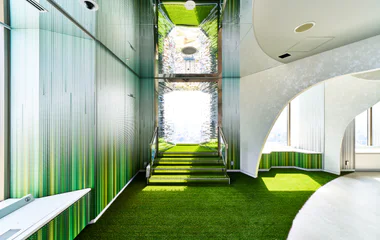 Enjoy a special dating program at Sunshine City
Sunshine City is one of the largest business complexes in Japan also designed as a romantic destination. There are plenty of places to visit besides TENBOU Park, and they are all within reach so you don't have to go outside.
Here is the information on some nearby romantic destinations you might not want to miss!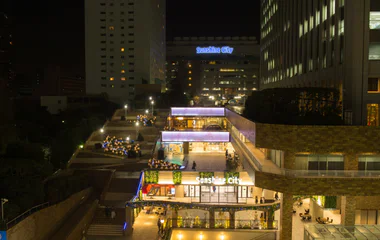 Plenty of romantic restaurants
For those who look forward to a fascinating meal after weaving a visit to the observatory, Sunshine City is here for you! Be amazed by the lines of restaurants with fantastic cuisine!
From casual dining to café with utmost desserts; from anniversary celebrations to important dining moments, the options here never fail to fit your style under various budget planning and preferences.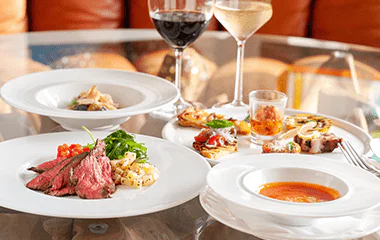 Planetarium for authentic wellness
Looking for a moment of silence before heading to the observatory? Come to Konica Minolta "Planetarium Manten" with a horizontal dome having no steps so as to resemble the positions of the stars. It's a night sky for you to fly up to.
Get close to your important one at the "Shiba (Lawn) Seat", a fully flat seat delighted by colorful lanterns, and the "Kumo (Cloud) Seat" like a fluffy cloud bed, very limited in number"! The experience takes your solemnization to greater heights.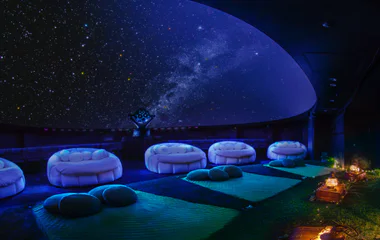 Enjoy shopping with plenty of gift options!
The specialty stores in Alpa and ALTA of Sunshine City are perfect for romantic shopping-fashion, variety goods, and interiors. Alpa also has a wide variety of specialty stores with popular anime characters.
At the end of the day, it would be great to pick out a present, or sit back with the items of your favorite anime character since you were a child!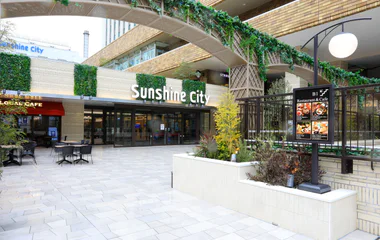 Spend your special day with your important one at Sunshine City
As mentioned, the spot is perfect as your romantic getaway, and it is also your best choice for special anniversaries. "Aquarium wedding" with blessings from marine animals, and "Sky wedding" with a banquet at the sky restaurant…say "I do" at such a spectacular destination with a grand gala in the sky, under the sea, but still, in cosmopolitan Tokyo.
Nothing here is short of extraordinary- create your only one memory here.