Northeast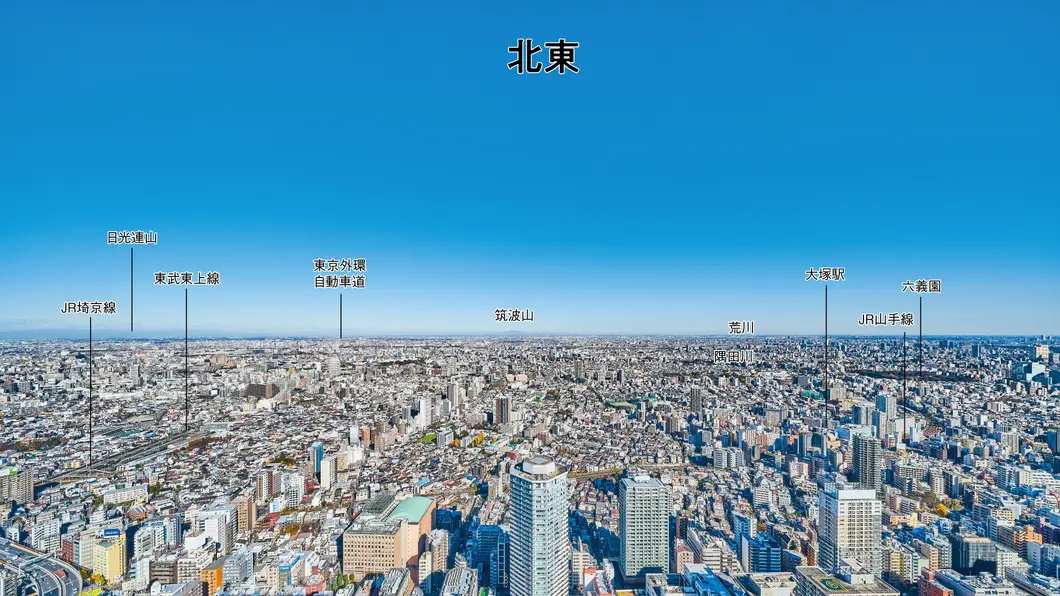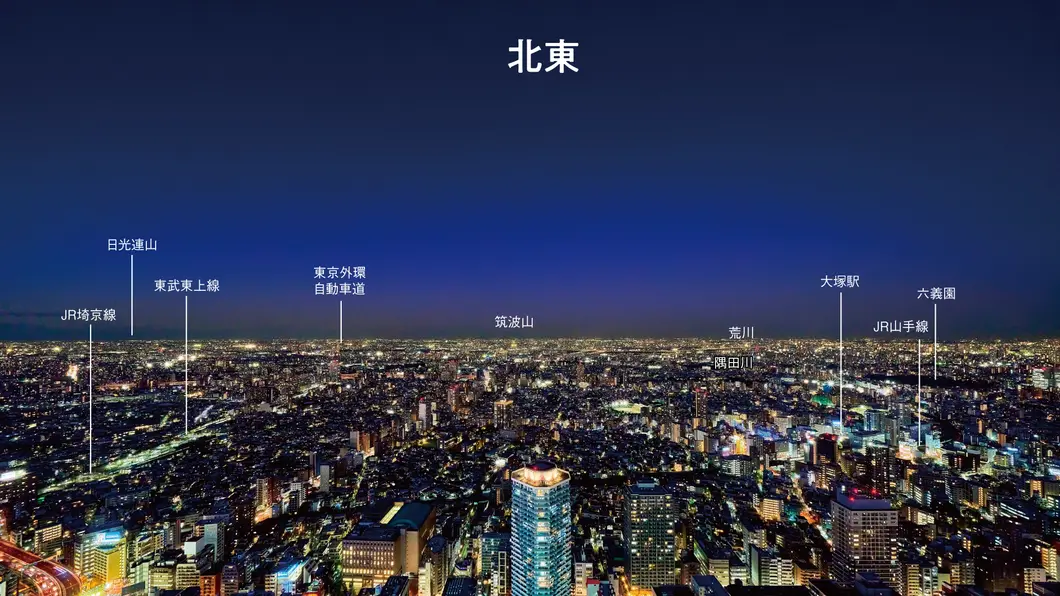 Let's find out the prefectural border between Tokyo and Saitama! Don't forget to spot out various trains such as those of the Saikyo Line and Yamanote Line!
Southeast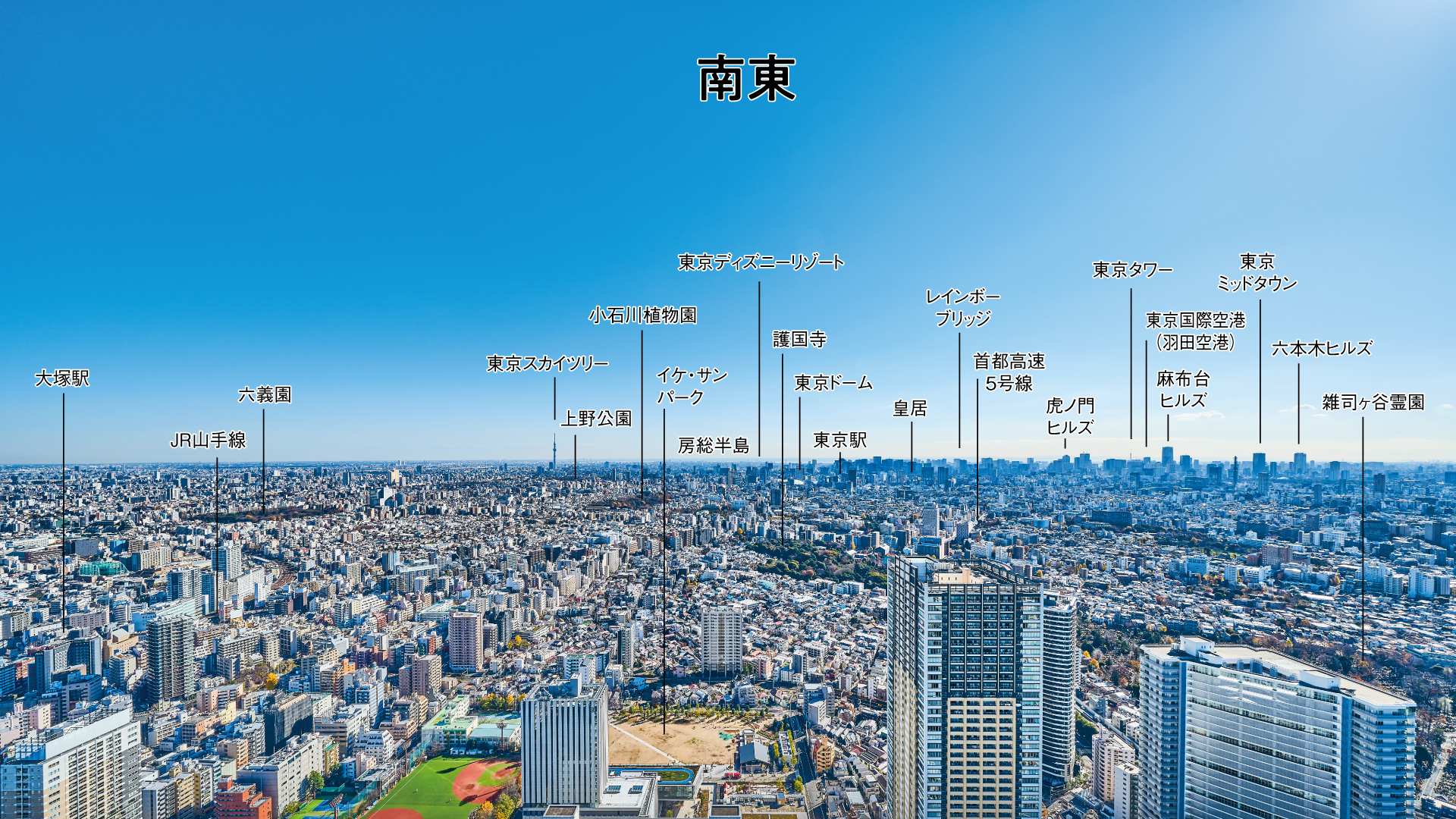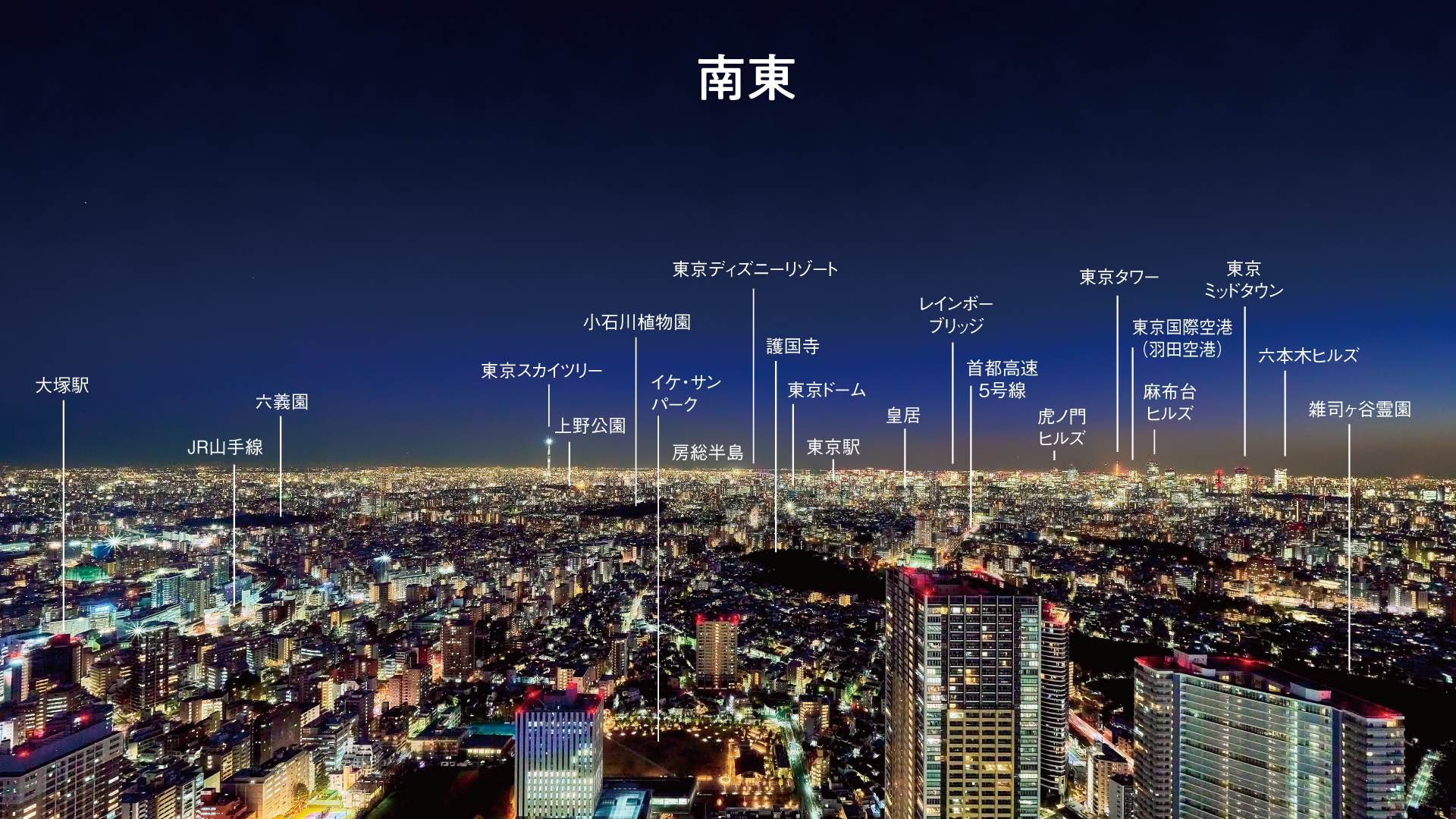 Right below is "IKE SUN Park", the iconic park of the Toshima Ward. At the back is the Tokyo Tower, one of Tokyo's signature tourist hotspots. You may also see the Boso Peninsula if the sky is clear.
Southwest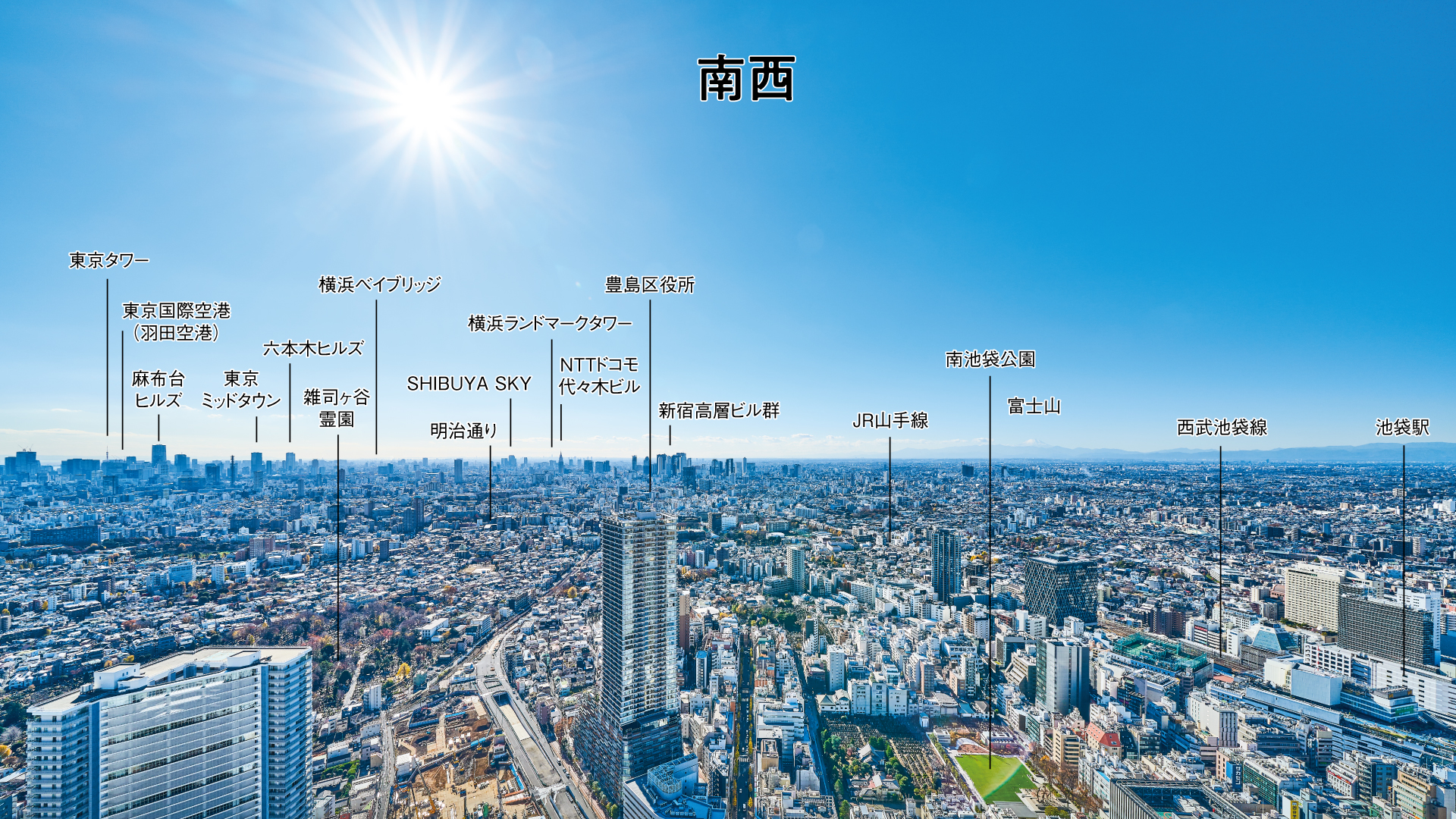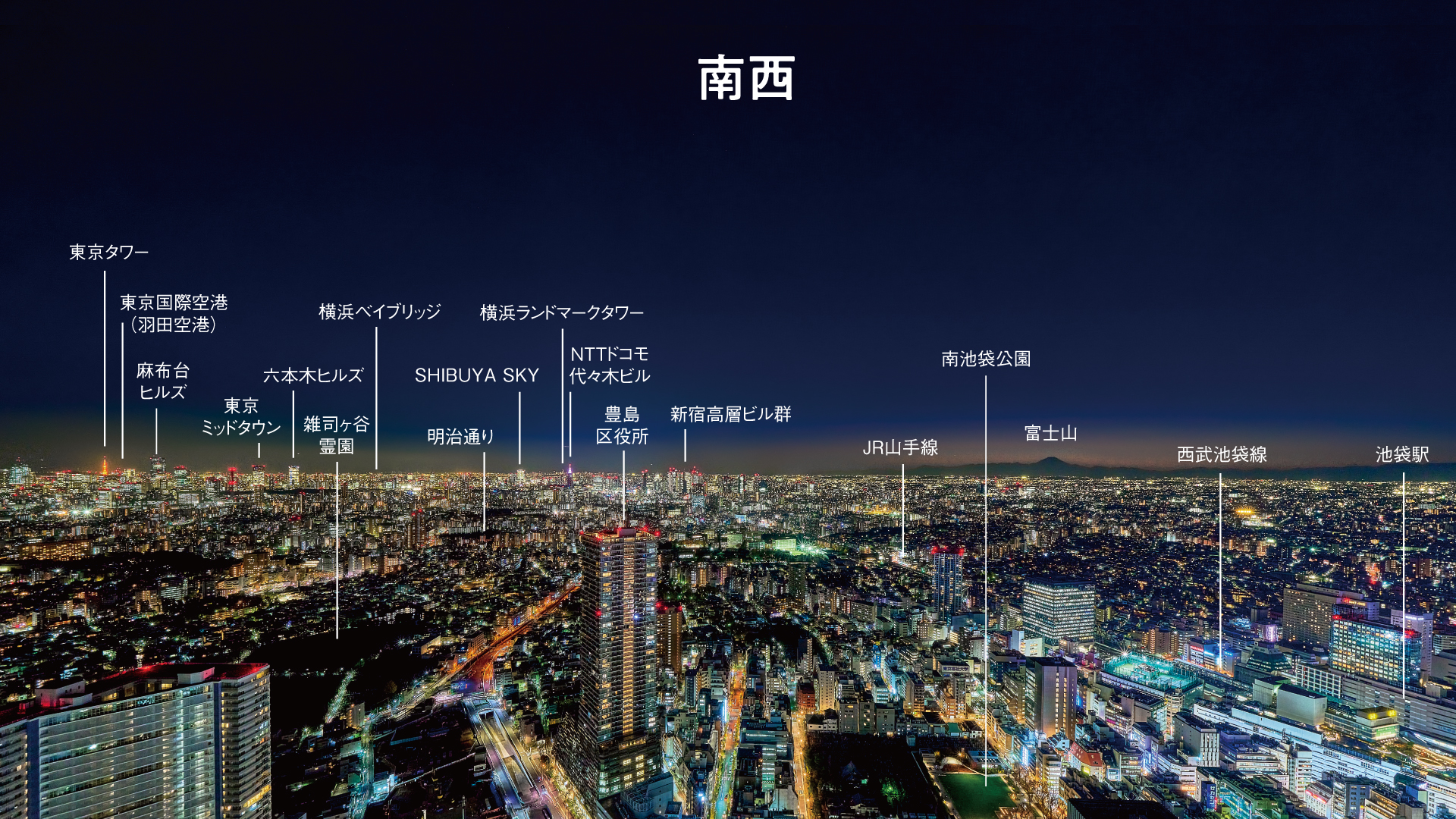 Right in front of you is the Toshima Ward Office with the skyscrapers of Shinjuku as its background. At night, you can indulge in the sparkling night view of cosmopolitan Tokyo. You can also say hello to "Mt. Fuji" (weather permitting)!
Northwest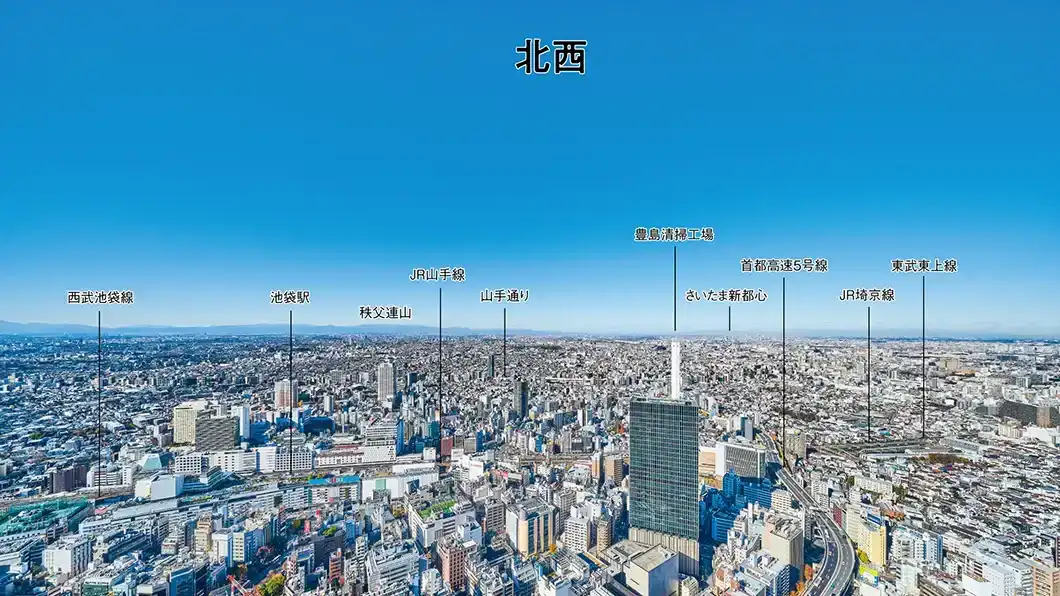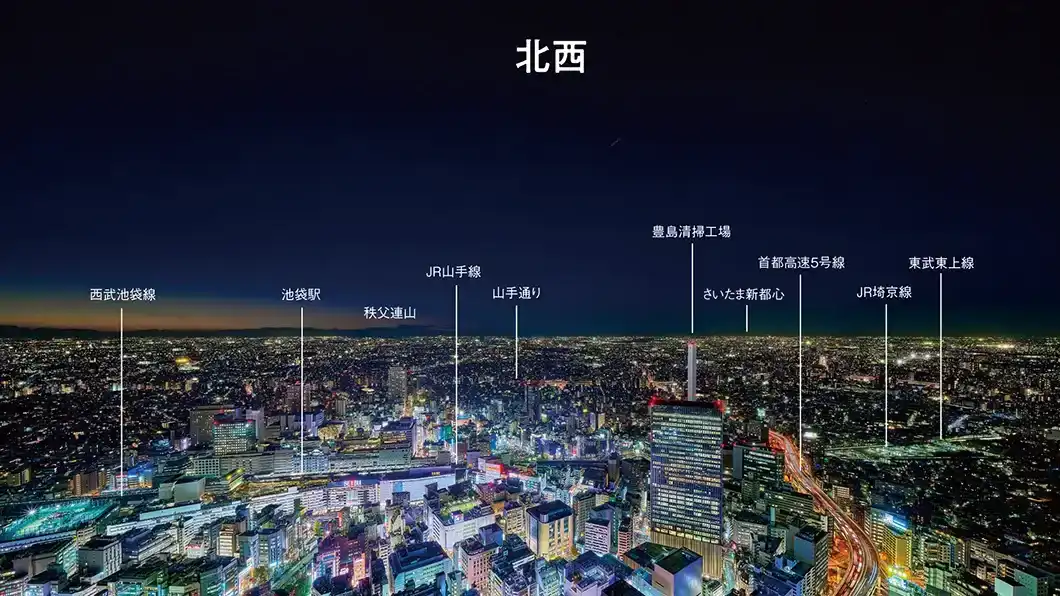 Overlooking the cityscape centered on "Ikebukuro Station", the huge terminal station. Beyond that, you can also see the Metropolitan expressways and the Chichibu mountain range.