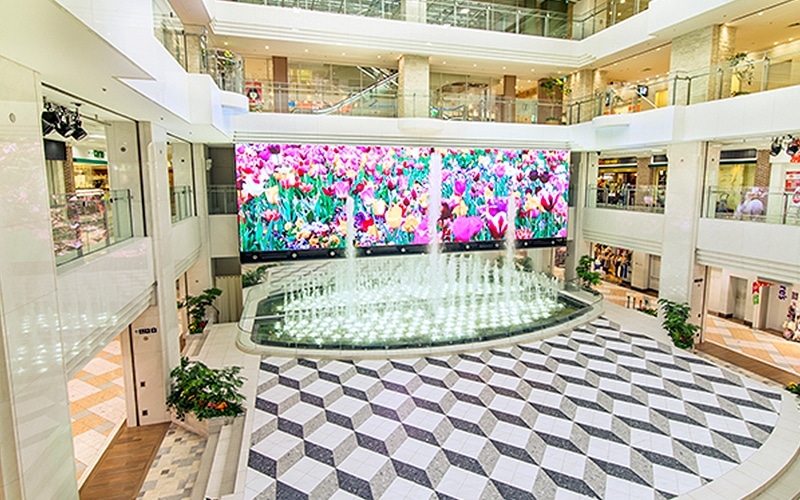 Together with a powered up music environment, you can enjoy three kinds of fountain productions with the country's greatest, visually large, dynamic fountain.
Detailed information
Schedule of activities
Held throughout the year
Venue
Fountain Plaza
Remarks
Please check the 'Fountain production schedule' for event times.
【Important points】
*You cannot view the contents of the productions, including the fountain, when the events are being held.
*The schedule may change without warning. Thank you for your understanding.
*Each of the three types of productions are played every hour, one at a time, for 0-30 minutes.
① 'Adventure of Pieces'
A grand visual piece where the colorful images projected onto a screen, and the fountain water, dances completely in sync with light music; behold this never been seen before production. Content that both adults and children can enjoy.
② 'Siki'
Together with natural, dynamic, and spiritual images which will let you feel the four seasons, Hiroyuki Sawano, a composer in charge of the music for several popular dramas and anime, has offered us his original music to play. It is deeply moving content that will leave you involuntarily entranced.
③ 'Dynamic Sound Wave'
Together with images of the dynamic jets of the Blue Impulse Air Self-Defense Force, you can experience a space which, due to the 3D sounds, feels like you are actually in the presence of jets flying by right in front of you.
Share this event
Recommended information
loading...