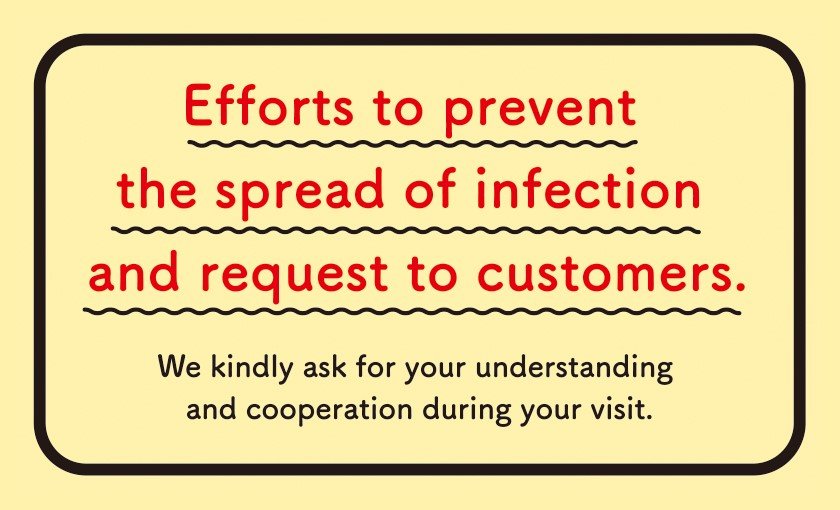 For the purpose of ensuring a safe experience for our customers, we at Sunshine City have made the safety of our customers and staff our highest priority, and taken the following measures to prevent the spread of the novel coronavirus.
What Sunshine City is doing
 ・Placing disinfectant at each of our information centers
 ・Disinfecting the doors and elevators in shared areas
 ・Setting up cautionary POP signs
 ・Opening all primaries doors in our facilities
 ・Managing the health of our staff and encouraging hand washing and gargling
 ・Stopping the hand dryers in our washrooms

※This is subject to change depending on the situation.

Requests for our customers
 ・Please eat and use the elevators and escalators as far away from others as possible.
 ・Please wear masks while inside our establishment.
 ・Please do not visit us if you have a fever, a cough, or other symptoms.
 ・Please do not speak in loud voices.