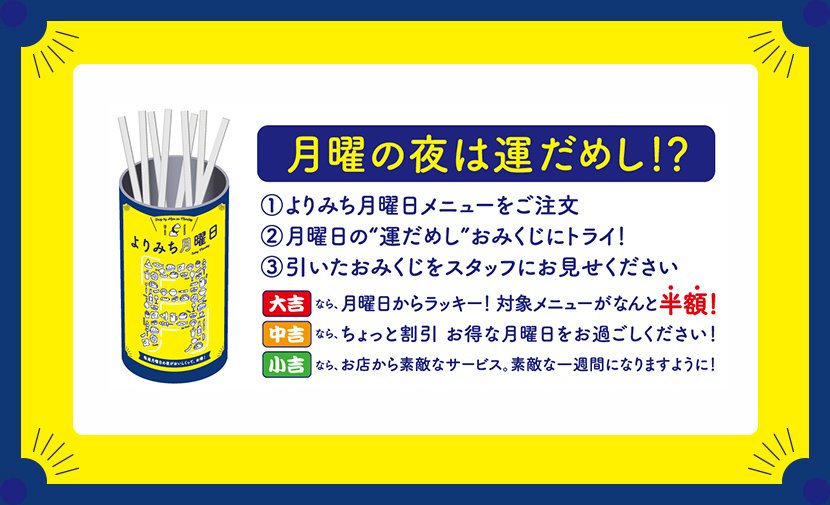 On Mondays, why not leave work a little early and come enjoy a few drinks with your meal before riding the train home?
Introducing the Monday-only "Drop By Monday" exclusive menu, recommended for those who want to have some fun and drink a little before going home.
Enjoy delicious dishes and have fun with our "try your luck" fortune slip!
Drop by on your own or with your friends, even for just a short time.
Come to Sunshine City to start your week in the best possible way!
All pictures shown are for illustration purpose only.
The above information is subject to change without prior notice.
All prices shown here include taxes. The prices displayed in shops/facilities may not include taxes.
Some ingredients may differ from what advertised
Detailed search
Restaurant category
loading...
<% item.name %>
・<% location %> <% item.service.floor %>
<% item.title %>
<% item.sub_title %>