【Only on weekends and holidays】Otters' greeting time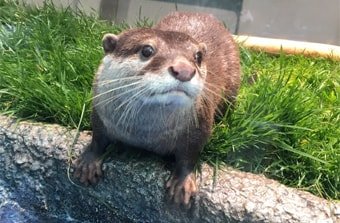 Watch the lovely expression and movements of the very popular Asian Small-Clawed Otter. Observe them walking around while listening to an explanation of their lives by the handling staff.
The Asian small-clawed otter is the smallest of all otters and can be found in Southeast Asia and the southern part of China.

During the Otter Greeting Time, besides being introduced to the individual animals and being informed information on their habits and characteristics, you will also hear about the training routines of Asian small-cawed otters in the Aquarium with the help of explanatory panels.

The Asian small-clawed otter has very dexterous claw tips and you can observe their graceful gestures up close as they play with ice and small objects.
General schedule
loading...
There is no holding